21 mars 2011
1
21
/

03
/

mars
/

2011
09:19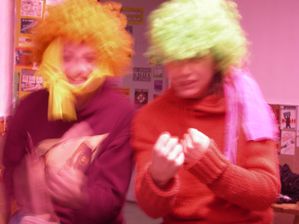 We, 22 from somewhere and barcelona, living for 9 days in the same place, creating and eating together...
made a one hour show about linguage with:
clown and smashing plates, silks and climbing on issues, akrobatiks and reading a good book,
poppets and romantic dis-illusions, dancing with our past,
unfortunatrly we didnt have the time to experience junggling with our way out, maybe next year, i hope the amazon will come back ;0)
we might maybe have a documentation,, on text and as a film if the pen and batteries are still working .
kind of experience expectations nervous playing learned a lot few more days for training food was good.
I wish the life could be more like that we had in Barcelona!
amazed the group great spirit from the beginning time decisions responsibility and stress communication fun together
fantastic better organization before we flying dreaming present share
well ladies lesbians feminists, hups!!! we did it again!!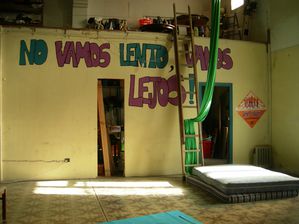 Published by tentabulles.over-blog.org
-

dans marseille